I don't know about you but I am always searching for a new haircut. I want something that doesn't take much off the length but is still different. I also don't want to colour.....that doesn't leave a lot of options though does it? Sometimes I wish I had BIG afro curls like Kelly Rowland, sometimes I just was fine straight hair like Mila Kunis, and other times I just want to chop it all off like Carey Muligan. I think I may just need to live with the fact that my hair will be forever boring.
However I was on Facebook when I stumbled across a prank that was advertising a new horror movie coming out called "Carrie". I believe it is a remake of a Stephen King book. Anyway, after watching the trailer I am absolutely in love with Chloe Grace Mortez's hair in it!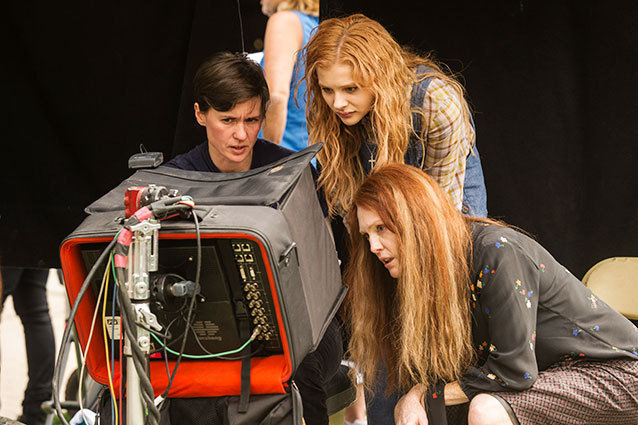 She has the most gorgeous voluminous, textured beach waves that I instantly fell in love with.
I will now be scouring through Youtube looking for tutorials
I think.
What do you do when you see a hairstyle you love? Instantly get it cut or wait around weighing the pros and cons?